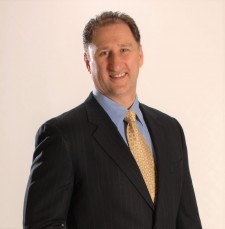 Essex County Real Estate Agency Has Vastly Expanded its Sales Team, Built-Up Production Numbers and Added Second Location in Passaic County; Agents and Office Have Won Prestigious Real Estate Industry Awards Since 2010
CALDWELL, N.J., July 24, 2019 (Newswire.com) - ​John Sass, broker/owner of Century 21 Cedarcrest Realty, Inc. in Caldwell, New Jersey is celebrating his agency's 10th anniversary this month, marking the milestone with pride, a shelf full of regional and national real estate industry awards and a second office in Little Falls, which opened this spring.
The agency was founded in 1978; Sass bought it in 2009. Prior to taking ownership of Cedarcrest Realty, Sass had worked in other CENTURY 21 offices in recruiting and training. That experience shows every day in the professional development CENTURY 21 Cedarcrest Realty offers its real estate agents at all levels of experience. All agents receive training in sales and customer care, the transaction process, writing contracts and using the digital marketing tools provided by CENTURY 21 Real Estate most effectively to their clients' advantage.
The company, which started with six people in 2009, now has over 80 real estate agents—some of whom are among the region's highest producers—plus a director of career development and two sales managers. It has historically specialized in Essex County real estate but has expanded with office coverage to cover Passaic County, in response to its growth and the extended reach of its sales team over the years.
Ten years of growth and recognition
In addition to growing its sales team 15-fold, CENTURY 21 Cedarcrest Realty has celebrated many milestones over the past 10 years.
· John Sass becomes broker-owner in June 2009
· Grew sales volume by 500% from $20 million in 2009 to $110 million today
· Multiple awards for Sass and his top agents for sales volume, gross closed commissions and customer service:
o CENTURY 21 Quality Service Pinnacle Award every year since 2010, based on a high level of customer satisfaction
o CENTURY 21 Gold Medallion Office Award for production, 2012-2017
o CENTURY 21 CENTURION® Award for superior production, 2018
o CENTURY 21 President's Award, 2018 — the most prestigious award given by the system to producers, teams and offices that achieve both CENTURION® level production and the Quality Service Pinnacle Award in the same year
o Gold medal as "Best Realtor" in the Suburban Essex magazine's Best of Essex Readers' Choice Awards, 2015-2018
o Numerous New Jersey REALTORS® Circle of Excellence awards for sales
· Added Fine Homes & Estates division in 2015
· Designated by CENTURY 21 Real Estate LLC as a certified commercial specialist in 2018
· Opens second office at 44 Main Street in Little Falls in March 2019
· Top donation site for 10 years in a row for the U.S. Marines Toys for Tots holiday gift program in addition to supporting Easter Seals, NJ Special Olympics and area charities that aid the local community
As he looks towards the future, Sass said that, "I've always cultivated a family feeling that values teamwork, which translates into better customer service out in the field. And I care about everyone here as people and as professionals, which permeates throughout the company. We are well-positioned to continue our forward trajectory as we strive to always deliver—in the words of CENTURY 21 Real Estate—relentless service and commitment and a superior experience for everyone involved."
Century 21 Cedarcrest Realty, Inc. works with home buyers and sellers throughout Essex County, Passaic County and surrounding areas. To learn more, visit http://www.Century21Cedarcrest.com.
About CENTURY 21 Cedarcrest Realty, Inc.
Headquartered in Caldwell, New Jersey, CENTURY 21 Cedarcrest Realty, Inc. (Cedarcrest Realty) works with property buyers and sellers throughout northern New Jersey, including Bergen, Essex, Hudson, Morris and Passaic counties. Under the guidance of broker/owner John Sass, 80+ real estate agents and REALTORS® work in both residential and commercial real estate. In 2018, CENTURY 21 Cedarcrest Realty was designated a Certified Commercial Specialist by CENTURY 21 Real Estate LLC. The brokerage has won multiple CENTURY 21® awards for service and production and its agents are some of the region's top producers. It opened a second location in Little Falls, New Jersey in March 2019.
John Sass joined the CENTURY 21® Real Estate System as a real estate associate in 1983, advanced to management in 1987 and became broker/owner of CENTURY 21 Cedarcrest Realty in 2009. Sass is a licensed broker in the State of New Jersey and a graduate of the REALTOR® Institute (GRI).
Source: CENTURY 21 Cedarcrest Realty
Share: