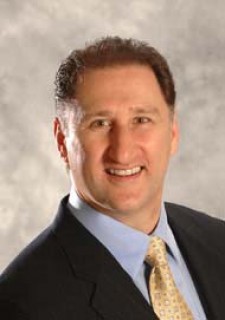 Broker Owner John Sass Cites Technology's Central Role in Maintaining Real Estate Operations & Safety in his Caldwell and Little Falls, N.J. Offices
CALDWELL, N.J., May 12, 2020 (Newswire.com) - While numerous businesses have suffered disruptions and shut downs due to the COVID-19 pandemic, the business of real estate continues with important modifications at CENTURY 21 Cedarcrest Realty.
"CENTURY 21® Real Estate LLC is a nationwide leader in real estate technology, with strong marketing and listing tools," said John Sass, broker owner of Cedarcrest Realty, with offices in Caldwell and Little Falls, N.J. "But now, technology plays a highly visible role in how real estate is conducted in our agency, bringing forth both efficiency and safety to each transaction for all involved.
"Our professionally produced virtual tours provide buyers with a full view of a home's interior and exterior. They also save time for buyers, as they get a feel for home styles, narrow down their search to which properties to see in person, and make informed decisions about what they can afford."
Sass said that buyers appreciate the ability to view homes online at their convenience and from anywhere, and sellers appreciate that this limits the number of people coming into their home. The video tours are augmented by floor plans to further assist buyers.
The Cedarcrest Realty sales team is using more video chat and Facebook Live with clients and online meeting platforms to connect with each other and strategic partners.
Coronavirus safety protocols
Early in the pandemic, CENTURY 21 Cedarcrest Realty implemented the national system's buyer and seller showing protocols, designed to protect all parties involved.
· Anyone entering a home, including strategic partners, must wear gloves, a mask, and shoe booties and follow prescribed measures.
· Homeowners are asked to turn on all the lights and leave while the photographer is there to take pictures. This avoids unnecessary contact with light switches and people.
· Agents conduct in-person, one-on-one showings only. All the lights are on in advance and everyone adheres to the six-foot distancing rule.
· Cedarcrest Realty agents plus buyers and sellers must state in writing that they have not had the virus. If any party did have the virus, this must be disclosed, and all must acknowledge this and consent to moving forward.
· Buyers must be pre-approved for a mortgage before seeing a property.
· Attorneys and title companies are working virtually, for closings with limited contact.
· The offices are disinfected regularly, conference room use is limited, and other measures mitigate infection from secondary contact.
For more information, contact John Sass at (973) 228-1050 or visit www.century21cedarcrest.com.
Source: CENTURY 21 Cedarcrest Realty
Share: